glass_icarus
♣ Check out these
language maps
of the US! So interesting!
♣ I am currently reading Ann Leckie's
Ancillary Justice
, so my face is pretty stuck like this: *_______* I think this is the first SF/F book that I've actually slowed down to savor on the first read, rather than my usual reaction of FULL SPEED AHEAD OMG MUST DEVOUR [/finishes in 3 hours or less]. It's kind of an interesting change, though commute-reading probably helped the slowness a bit?
♣ I caved and bought some yarn off Knitpicks, and my
new project
has grown a lot in the few hours since it began: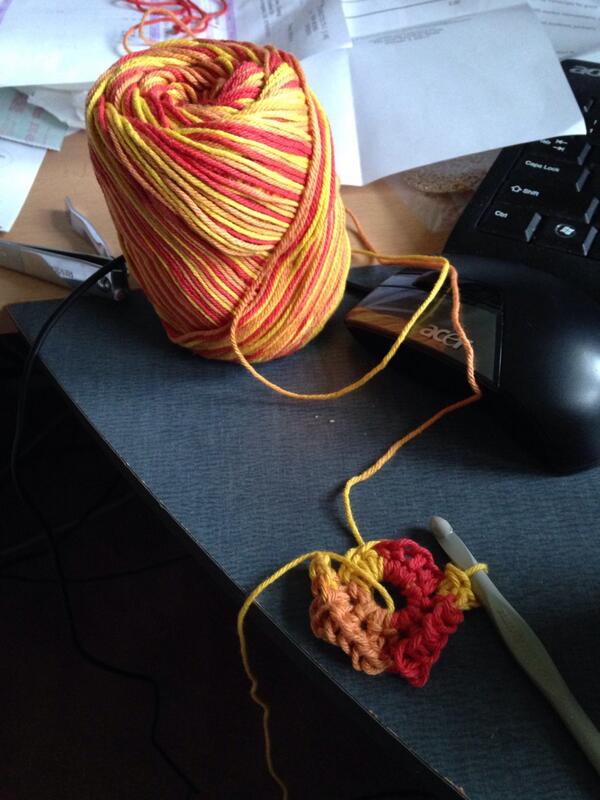 (Okay, it has also grown crookedly somehow- the cloth doesn't lie flat and there's something a little one-sidedly wobbly looking about the starfish arms and I am trying to decide whether I want to redo rounds 3-6, sigh. But stitch-counting practice is good for me!)
♣

such_heights
! I watched your
Flyweight Love
vid last night, despite only having watched 30 minutes of Thor! ♥ And then promptly got suckered into the rest of the Aims video album, hahaha... Anyway, that was an excellent video vortex, even though I don't know most of the fandoms. :D (I am also super tempted to watch Sleepy Hollow now- THOSE VIDS OMG.)